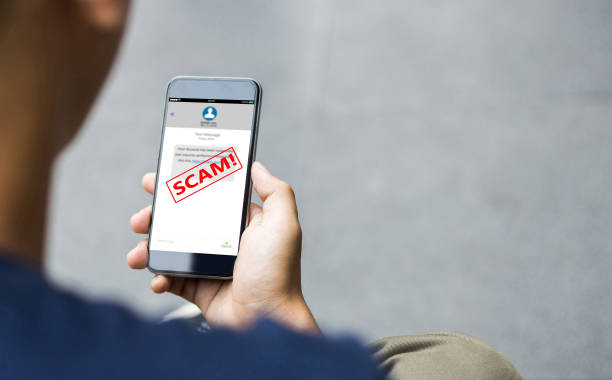 Because messages are a viral communication channel, hackers find them ideal for scamming victims unaware of their tricks. The smishing typically occurs due to quick reactions to messages. Communications with tag lines "reply now!" or "Register now!" must be flagged off immediately if not sure of the origin.
What's a smishing attack, and how does it work?
Smishing attack or SMS phishing, entails a cybersecurity attack conducted through texts. However, a smishing attack meaning differs from phishing since the latter involves the use of Email.
Smishers will disguise themselves as reputable individuals or entities. They may purport to be people representing the Internal Revenue Service or your bank interested in helping you resolve a problem with your details. After you surrender the information without verifying the source, you are victimized by the smishing message.
Smishers use primarily these two ways to steal your data through SMS.
Malware
Under this method, the cybercriminals trick their targets with a URL that leads to downloading malware or corrupted software. On the surface, the program will appear legitimate. The software then installs automatically on your device. It then tricks you into filling in sensitive information which the attackers use to commit crime.
Malicious website
The criminals send a link and once you click, lead you to a legitimately looking website. The site may resemble others, making you believe they are the original. Users are then prompted with requests for personal information.
Examples of smishing attacks
Do not be fooled! These are some of the smishing attack examples you should guard against.
Urgent credit card prompts
Most people treat matters relating to their credit card and bank accounts with utmost urgency. Smishers know this and will send malicious notifications about missing details or interruptions with your funds. In most cases, they will send links on a process to resolve the matters quickly.
Beware of such smishing texts. Banks will rarely send messages requiring quick interventions or urgent resolutions.
Gift and order confirmations
The bait of a free product or service can be hard to escape. Smishers will send an in-text URL for a process on how to claim a free product or service. The gift could be a part of onboarding for a "trial product". You may be redirected to pay a small fee to ship the gift. In the process, you transfer private information which the attackers use to commit cybercrime.
You won a raffle!
Have you ever received a message informing you that you won a contest you did not even participate in? Even if you participated recently, how legitimate is it?
In most cases, raffle wins will be communicated via email or official calls. Also, there is no harm in confirming the information from the rightful source, if not sure.
Change password now!
As technology grows, cybercriminals are changing their tactics. A two-factor authentication came as a solution to frequent password breaches. However, smishers are now using SMS to steal passwords from 2FA code authentications.
The cybercriminals will first acquire the phone number and email of the target. They then send smishing text informing the users of a breach in their account. Using the victim's email, they will use the "forgot my password" prompt on their account. They then ask the user to give a code received on their text to protect their account, which is used to scam them.
Do not share the 2FA code if asked for it. Besides, users should consider using the authenticator app, which is more secure.
How to prevent a smishing attack?
Ignore
The best way to stop smishers is to ignore their relentless messages.
Never share unauthorized information
Be aware of messages asking for passwords, 2FA codes, credit card numbers, and ATM pins. These are very sensitive and exclusive information.
Do not store sensitive data on a mobile phone
You could be a victim of smishers should they store malware on your device. Avoid the practice at all costs.
Check the sender's contact keenly
Raise suspicion for suspicious contact numbers. If it looks out of the ordinary, treat it with contempt.
Apply multi-factor authentication
Even if a password is stolen, the attackers may be unable to gain access to an account if it requires multiple authentications. The notifications will also let you know when an attempt to compromise your account is underway.
Get an anti-malware app
There are antivirus programs to guard against malicious software and smishing messages with fake links. Get yours today and be bulletproof from smishers!
Report the attacks
Most entities and government agencies provide contacts where you can report cybercriminals. To prevent falling victim, report the attacks as soon as you spot them.
Summary
Smishing is part of an evolving cybercrime. It is committed through smishing text messages or spamming links sent through SMS. The number one rule is to NEVER click on suspicious texts. Be aware of the tricks used by smishers and protect yourself.
The good news is that nowadays, there are tools to protect yourself. Duckist.com is a web-based tool that lets you stay safe online. With Duckist, you can encrypt and send files and other sensitive information to your trusted recipients securely. Visit our website for more information and help.
While reading the informative Smishing Attacks article, expand your security knowledge by investigating efficient phishing attack prevention methods. Protect yourself against email-based cyber risks and improve your online security. If you want to learn more about phishing attacks, you can learn it here for free: How To Prevent Phishing Attacks Article